Many Indigenous Peoples are now reporting cases and deaths in their territories: Yanomami in Brazilian Amazon, Navajo Nation, Maya Kaqchikel town of Patzun, First Nations members in British Columbia, Confederated Tribes of Warm Springs, and Burns Paiute in Oregon are among those that are being hit hard and quick.  Additionally, Indigenous Peoples living in urban areas, including Salt Lake City, San Jose, and Seattle, are contracting the virus at high rates.
All donations are tax-deductible to a 501(c)(3) organization.  
With only a few clicks, you can make a real difference!
SAVE THE DATE!
SATURDAY, JUNE 20, 2020 at
3pm to 5pm PST
In partnership with An UPLIFT Foundation Initiative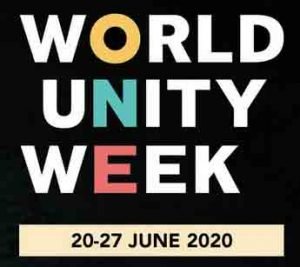 Next Event! Free Online Webinar Saturday June 20th!
Watch the Live on Facebook
Watch the Live on Facebook  https://www.facebook.com/CenterforSacredStudies
Hear the wisdom shared by a delegation of elders who come with directions from Mother Earth to help us walk through these times of great chaos and change.
Grandmother Casey Camp Horinek ( Ponca Nation, USA)

Shawna Bluestar Newcomb (Shawnee,  Lenape, Turtle Island)

Mindahi Bastida (Otomi-Toltec, Mexico) with a message from  Mamo Manuel (Kogi, Colombia)

Elin Teilus (Sami, Sweden)

Erika Unnes (Sami, Sweden)

Randy Lays Bad (Oglala Sioux, USA)

Milo YellowHair (Oglala Sioux, USA)

Jarmbi (Original Custodian, Australia)

Angaangaq Angakkorsuaq (Kalaallit Nunaat, Greenland)

Xiye Bastida (Otomi-Toltec, Mexico)

Jyoti (elder, USA)
Mother Earth Delegation Past Event Recordings:
Past Event: 
May 16th
Mother Earth Delegation of United Indigenous Nations of the North with
Global Days of Unity 
Past Event: 
May 8th
Mother Earth Delegation of United Indigenous Nations of the North with
Shawna Bluestar and Steven T. Newcomb 
Past Event: 
March 28th, 2020
Mother Earth Delegation of United Indigenous Nations of the North 
Messages from our Elders and Delegates: