August 15, 2020, 3:00 p.m. PST | 6 PM EST
"The Grandfathers and the Men of the Mother Earth Delegation speak"
2-hour Free Online Conference
Mindahi Bastida (Otomi-Toltec, Mexico)
Angaangaq Angakkorsuaq (Kalaallit Nunaat, Greenland)
Grandfather Steven. T. Newcomb (Shawnee, Lenape, Turtle Island)
Grandfather Milo Yellow Hair (Oglala Sioux, USA)
Grandfather Randy Lays Bad (Oglala Sioux, USA)
Jarmbi (Aboriginal, Australia)
Jibi Pulu (Idu Mishmi, INDIA)
Mahesh (Bishnoi, INDIA)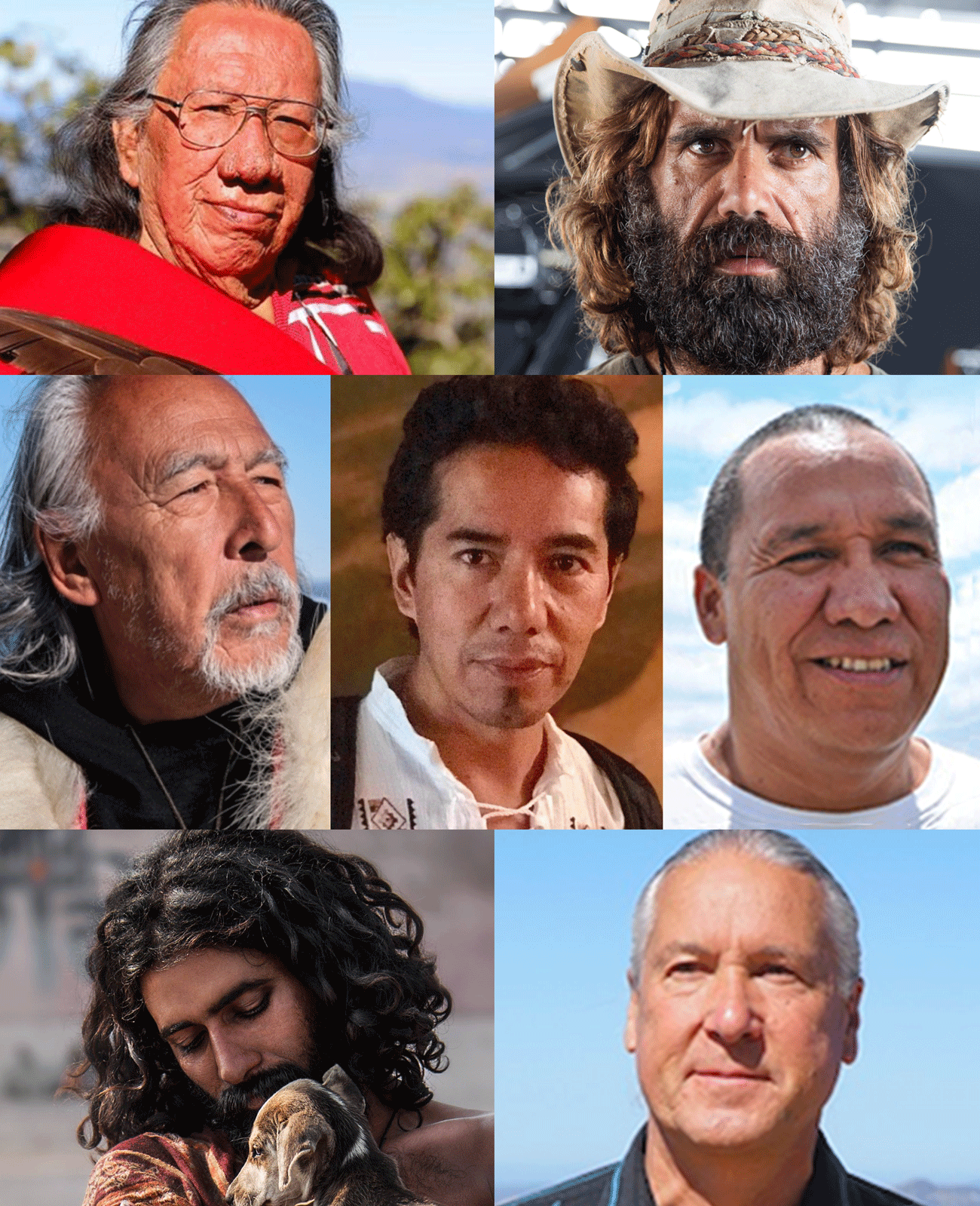 August 15, 2020 at 3 pm PST | 6 pm EST
In partnership with An UPLIFT Foundation Initiative Mother Earth Delegation Past Event Recordings:
Past Event: 
July 18
The Grandmothers and the Women of the Mother Earth Delegation speak
Past Event: 
June 20
in collaboration with World Unity Week.
Messages from our Elders and Delegates:
We are grateful to be part of this effort with you.  Your financial support is vital to the very lives of those who are part of our ever-widening Circle.