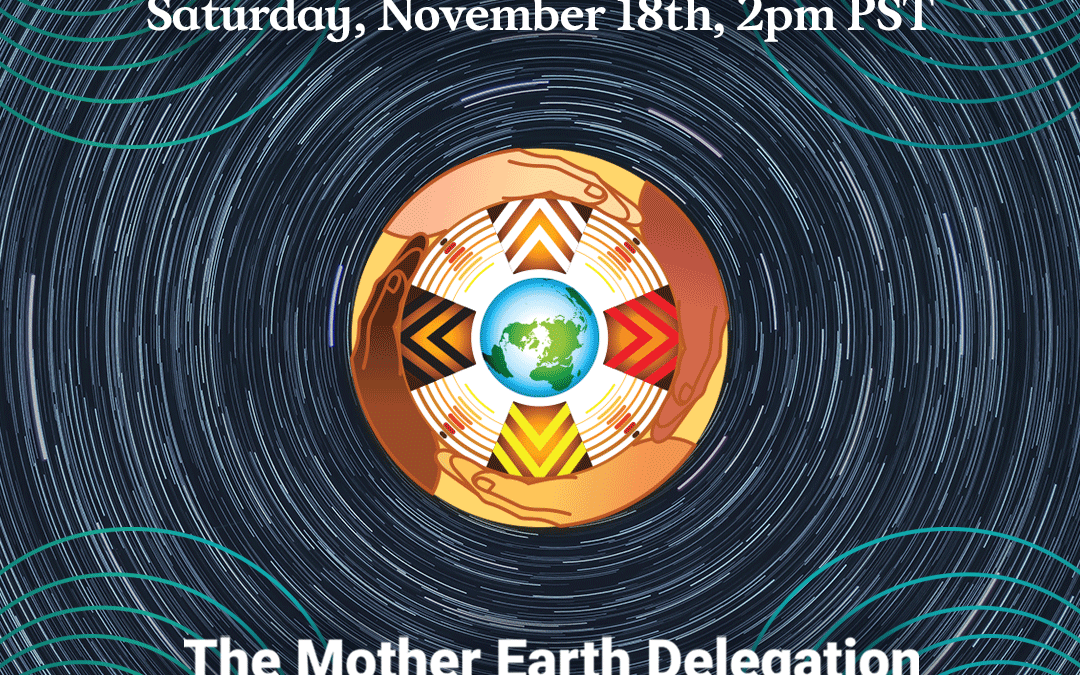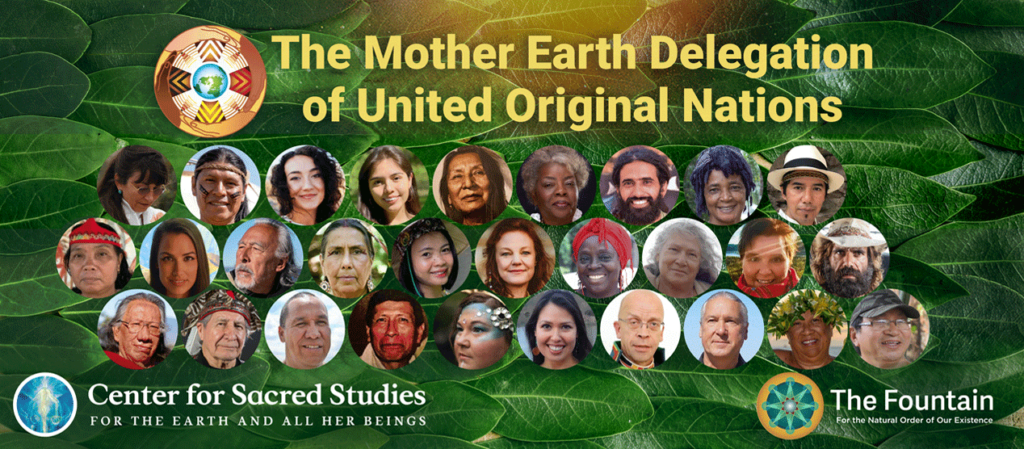 Next Call with
The Mother Earth Delegation of United Original Nations
on December 16 @ 2 PM PDT
Hear the wisdom shared by a delegation of elders who come with directions from Mother Earth to help us walk through these times of great chaos and change.
Grandmother Luisah Teish (Lyanifa and Oshun Chief)
Grandmother Jyoti (Elder, USA)
Grandmother Loretta Afraid of Bear Cook (Oglala Sioux Nation, Turtle Island)
Heather Dudney, Grandmother Flordemayo's daughter offers a prayer and a message.
Uncle Angaangaq Angakkorsuaq (Kalaallit Nunaat, Greenland),
Grandfather Randy Lays Bad (Oglala Sioux, USA),
Universal Mother (Bwiti Grandmothers from Gabon, Africa)
Shawna Bluestar Newcomb (Shawnee, Lenape, Turtle Island)
Jarmbi (Original Custodian, Australia)
Kurikindi (Kichua, Ecuador)
REGISTER HERE: https://us02web.zoom.us/webinar/register/6116924867773/WN_e6ycX3cFRyW0nV-YfYUnaw
 We will also be live streaming here on:
YOUTUBE Subscribe to the Mother Earth Delegation Youtube Channel!
https://www.youtube.com/c/MotherEarthDelegationOfUnitedOriginalNations
https://www.youtube.com/c/TheFountainCSS
https://www.youtube.com/c/centerforsacredstudies
FACEBOOK Follow https://www.facebook.com/MotherEarthDelegation/
https://www.facebook.com/CenterforSacredStudies
https://www.facebook.com/thefountaincss
—————–
Find out more about The Mother Earth Delegation of United Original Nations
---
Connect with Center for Sacred Studies (CSS): Sign up for Center for Sacred Studies Newsletter:  https://shorturl.at/ozCO0 Visit the Center for Sacred Studies WEBSITE: https://centerforsacredstudies.org Visit the Center for Sacred Studies LINKTREE: https://linktr.ee/centerforsacredstudies Like Center for Sacred Studies on FACEBOOK: https://www.facebook.com/CenterforSacredStudies Follow Center for Sacred Studies on YOUTUBE: https://www.youtube.com/c/CenterforSacredStudies Follow Center for Sacred Studies on INSTAGRAM: https://www.instagram.com/centerforsacredstudies/ Join the Center for Sacred Studies on TELEGRAM: https://t.me/joinchat/W7Dj8OF8NQhjNTQ8 Donate to the Center for Sacred Studies: https://centerforsacredstudies.org/make-donation/